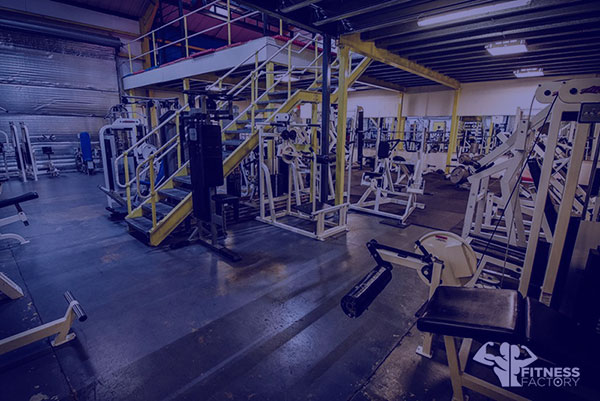 By
vish
Fitness Factory Telford
Fitness Factory Telford is a family orientated gyms in Telford. We are committed to helping you achieve your goals, whether you are a gym pro or novice. Anyone is welcome, regardless of age, shape or size. We help our members to stay active, with a friendly working environment s equipment providing assistance to our members. No Joining Fee e and No-contract membership are available, keeping you fit and healthy.

Services
Pay As You Go
Whether you're just visiting the area or don't want to commit to any monthly membership. Fitness Factory gives you the flexibility to use the gym pay as you go with no commitment, you can start and stop when you want. There is no joining fees you can simply turn up and pay £3 for a session.
Dedicated Ladies Area
Ladies Only Gym is separate from the main gym and features a wide range of equipment. We are very much aware of how important it is to feel comfortable and relaxed in your surroundings
Personalized Training
We want you to get fit and achieve your fitness goals here at Fitness Factory, we will help you set your fitness goals and provide you with a tailored programme to achieve your set goals in no time. One of our trainers will take you through the workout to explain and demonstrate all exercises so you have full confidence to kick-start your fitness journey!

Facilities
LADIES GYM: Separate ladies gym, with a great selection of gym equipment
CARDIO AREA: Spacious Cardio training area filled with a wide selection of equipment
RESISTANCE & WEIGHTS: Wide range of weight training equipment including fixed strength, cable machines
FUNCTIONAL TRAINING: A spacious area dedicated to functional training, featuring rig, punch bags